What's New:

Save money with the new Model Genie lighting controls!

Learn More about Model Genie or Contact Us today for a FREE Evaluation of your model's Energy Consumption!
ProTech Contracting -
Unit Security System & Submetering Solutions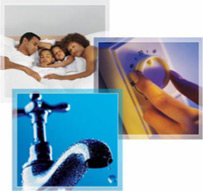 From complete turn key installations, to supplying and training your staff to perform in house installation and maintenance of our products, we will tailor our services to meet your needs:
We produce a great product. However, the customer must be aware of how important installation and maintenance play in the overall effectiveness of our systems. To comply with any and all operational and warranty requirements, only Authorized TapWach Service Providers should be used.
– Michael Mays, Senior Product Manager,
Inovonics Wireless Corporation
Learn More...
Explore ProTech Contracting's products and services featured on this website. If you need more information, or are ready to discuss your next project, please Contact Us today!