What's New:

Save money with the new Model Genie lighting controls!

Learn More about Model Genie or Contact Us today for a FREE Evaluation of your model's Energy Consumption!
Access Control - Building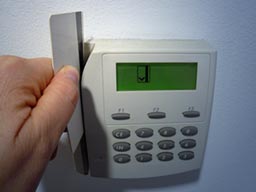 ProTech Contracting Inc. provides all levels of controlled access into buildings, ranging from simple push button coded locks to full biometric access systems. Based on management needs our systems are capable of providing a full log of entry and exit events, as well as full lock out specified times. As a General Contractor, we understand all phases of construction and work directly with contractors to insure that all systems are fully operational at building completion.
Explore our access control products & services...
Get More Info
Please Contact Us if you would like more information about any of our unit security systems or submetering solutions.