What's New:

Save money with the new Model Genie lighting controls!

Learn More about Model Genie or Contact Us today for a FREE Evaluation of your model's Energy Consumption!
Submetering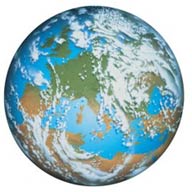 With an estimated cost of 15% of total operating expense, Utility Submetering has proven to be an effective cost recovery method for both new and existing properties.
Utility Submetering is the measurement of utilities in individual housing units. In addition to saving the property the cost of utility consumption, residents are given the ability to control their own expenses through conservation.
Since we have initiated service agreements to maintain our submetering equipment, our systems stay 99+ % operational. This insures that our billing recovery is able to remain high.
Wes Winterstein, Sr. Business Analyst,
United Dominion Realty Trust
Explore our submetering products & services...
Get More Info
Please Contact Us if you would like more information about any of our unit security systems or submetering solutions.