What's New:

Save money with the new Model Genie lighting controls!

Learn More about Model Genie or Contact Us today for a FREE Evaluation of your model's Energy Consumption!
Access Control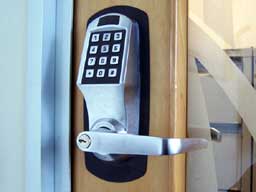 ProTech Contracting Inc., can provide accessibility needs throughout your facility.
From state of the art biometric access systems to simple push button coded locks, contact us to create a system that is right for your needs.
Explore our access control products & services...
Working closely with ProTech Contracting we are able to completely integrate numerous onsite systems to significantly streamline services and equipment.
–Scott Underbrink, President, Nu Enterprises
Get More Info
Please Contact Us if you would like more information about any of our unit security systems or submetering solutions.